Medtech
Omnicell's solutions-based approach addresses the Gulf region's key healthcare challenges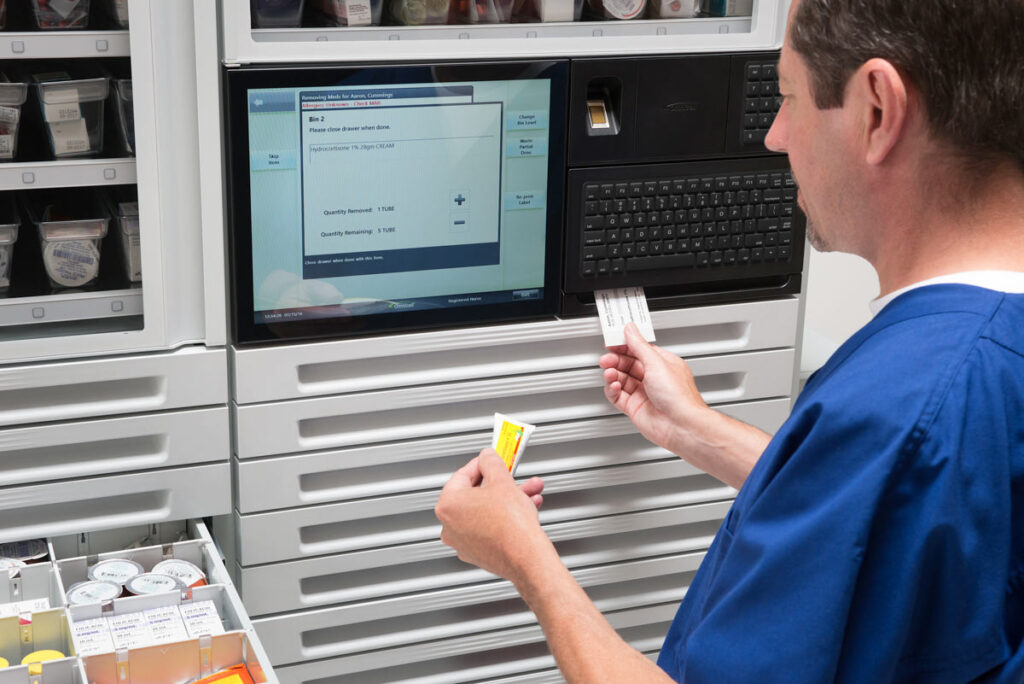 Close partnerships between the healthcare and technology sectors are essential for driving long-term improvements. Omnicell is using its presence at this year's Arab Health to share its message about closer engagement, which is key to unlocking the specific challenges of each provider. 
Globally, the key areas which are causing the greatest issues for healthcare providers are patient safety, pressure on costs and lack of resources – the latter issue has particularly risen in prominence as a medical staff have become "burned out" during the pandemic.
Through its solutions-based strategy, Omnicell is helping its clients to understand how best to apply technology in order to eliminate errors, minimize waste and drive efficiencies.
Salim Hammoud, Director of Middle East Sales for Omnicell International, says: "Each healthcare provider is unique, so our partnering approach is based on carefully understanding their pain points, as well as their long-term strategies. This enables the formulation of appropriate solutions, which can be integrated seamlessly within the complex and constantly evolving health system infrastructure.
"Connected technology and intelligence-rich solutions help our customers solve the most pressing challenges in medication and supplies management. Omnicell's hardware, software and service solutions connect to give clients the data they need to make informed decisions and significantly improve quality, efficiency, safety and reduce costs across the entire healthcare setting."
In the Gulf region, one of the biggest issues is the fact that around 25% of the total cost of medication goes to waste. This represents a huge opportunity for improvement by swapping manual tasks, such as inventory keeping and re-ordering, for digital automation. Furthermore, digitalization frees up valuable staff time, which can be dedicated instead to patient care.
Solutions-based technologies offer benefits across all aspects of the healthcare environment, including: 
For the Hospital
Optimizing hospital labor productivity ​

Freeing-up nursing time ​to spend more time with patients

Supporting compliance with regulatory standards ​

Creating streamlined operational efficiency ​

Improving patient outcomes​
For Central Pharmacy 
Lowering inventory costs – with documented inventory reductions of up to 38% ​ 

Streamlining the medication repackaging process​

One system that supports distribution for both cart-less and cart-fill models, while giving unprecedented inventory visibility, accuracy and i

nsight. ​
For Wards
Closed-loop inventory trail from dispense to restock when used with automated central pharmacy systems​

54% reduction in nurse retrieval time ​

100% reduction in unaccounted floor stock
Salim adds: "By fully automating their pharmacy and supplies operations, healthcare providers can fulfill a vision of zero errors, zero paper and zero waste across their whole care continuum. Our approach is based on supporting clients on every step of their journey, when and where they need it most while offering a market-leading level of interoperability."  
Omnicell's portfolio of solutions includes: Automated Dispensing Cabinets, MedX and SupplyX software, Robotic Dispensing Systems and VBM medication adherence filling machine and will be available at Stand H4:C10 at Arab Health 2022. For more information, please visit Omnicell.com